Top 5 Reasons Why It's A Great Time To Sell Your Home
Posted by Nick Good on Wednesday, February 24, 2021 at 4:04 PM
By Nick Good / February 24, 2021
Comment
With all the crazy and chaotic conundrums that the year 2020 brought with it, it's reasonable to question whether or not now is the time to be making major life decisions.
Many people who were on the fence about jumping into the real estate market at the beginning of the year may have been even more hesitant to dive in.
Despite all the economic instability and trying times we've been through, now could actually be an excellent time to be selling your home.
The following is a list compiling the top five reasons why now is a great time to sell your home.
Reduced Interest Rates
In an effort to aid the economy, interest rates on mortgages and loans have been significantly lowered.
Most major banks and mortgage brokers have decided to lower their rates in order to make it possible for those who have taken a hit financially during the pandemic to enter the real estate market.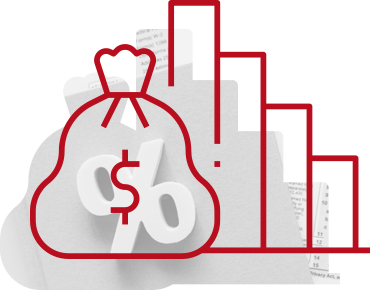 The current rates are actually at an all-time low, making it the perfect time for first-time homebuyers in particular to get in on the action.
With these reduced interest rates, many buyers who weren't quite sure if they were ready to take on a mortgage are taking the plunge and beginning to search for their dream home.
Not only do low-interest rates take a toll on mortgage costs, but they also encourage home sales, stabilize or even increase your home's value, allowing you to set a higher asking price for your home, and also make the real estate market all the more appealing to potential buyers, providing an influx of buyers during a time when not many are selling.
This is the ideal time for sellers to take full advantage of the market and reap the benefits of selling a home during a pandemic.
Less Competition
One of the ways that the coronavirus has affected the real estate market is that many people who had intended to sell their home in 2020 have reconsidered.
This opens up the market for those willing to put their house on the market, they will be one of few who are choosing to do so.
This means that the amount of buyers flooding the market, currently, will have less buying options, making the market more competitive.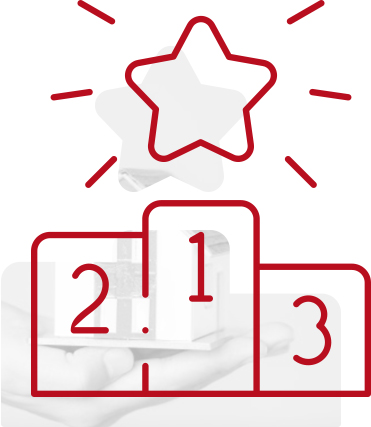 A more competitive market has the potential for bidding wars, which is excellent news for sellers.
These bidding wars allow the seller to make an exceptional profit on their homes and many buyers will choose to waive all conditions in order to better appeal to the seller, so not only are sellers making top dollar for their homes, they are also able to sell on their own terms.
Less competition also means that the turnover rate is quite rapid. A year ago, the average home listing lasted approximately thirty-one days and now the typical home quickly reaches a seller-accepted offer within thirteen days.
The low interest rates combined with high demand keeps the cost of real estate high and the speed of which homes are sold quite quick.
Virtual Tours Allow Safety And Convenience
With stay-at-home orders and calls for social distancing, it's a little tricky to host tours and open houses to show off your beautiful home.
Thankfully, we live in a world of rapidly advancing technology. Many people are opting to showcase their home virtually with plenty of photos, video walkthroughs, and interactive, 360-degree tours.
Sellers can take comfort in the fact that they are still able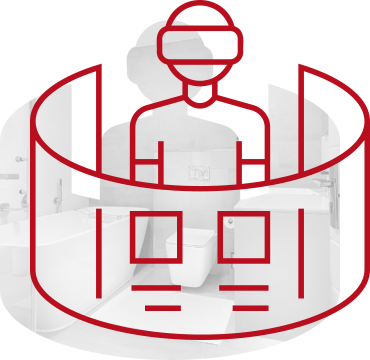 to display their home to potential buyers and real estate agents while remaining completely safe and properly distanced.
Those who wish to partake in the traditional home showings can still do so; with the proper precautions, of course.
In these days of pandemics and lockdowns, selling your home the traditional way is still possible, but with a few altered protocols.
When hosting real estate agents and potential buyers, sellers need to open all doors and leave all lights on so the people who are coming don't need to touch anything and are recommended to set out hand sanitizer near the entryway.
This keeps everyone safe and healthy while still maintaining a sliver of normalcy.
Not only are house tours and showings being done virtually, but so are meetings with realtors or lawyers to go over documents and paperwork. Once, everything was done in person.
Now, phone calls and video conferencing are taking over as the main method of networking.
The process of signing documents and closing on a home may look a little different in 2021, but rest assured, e-documents and virtual meetings can still be smooth and enjoyable in the home buying and selling process.
The Seasons Aren't Affecting Sales
In the past, it's been a well-known fact that spring and summer are the "right" times to buy or sell your home.
Now, with interest rates being as low as they are, the "right" time is any time. Sellers should take full advantage of the excess of buyers scouring the market at the moment.
If you're considering selling your home and think you need to wait until the spring when the real estate market gets hopping, think again! Now is the time; jump on board and dive right in.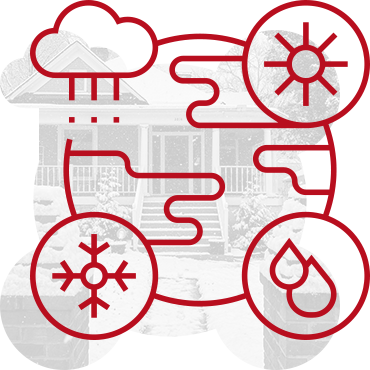 Waiting until the spring or summer puts you at risk of joining a multitude of other sellers who decided to wait for a "better" time as well, giving buyers more options as well as the advantage on the real estate market.
For the past year, people have been unable to go out much, switched to working from home, and spent way more time in their house than they typically would back in the "old days." With the length of the pandemic uncertain, people have gotten antsy.
They've noticed all the flaws in their homes, they've begun to feel cramped, and they're starting to realize that a change may be in order. And they want that change fast, regardless of whether or not we're in the hot buying season.
Record Real Estate Sales
At the beginning of the coronavirus pandemic, it was estimated that the real estate market would take a hit as job stability wavered and the future economic standings were unclear.
However, just the opposite occurred. October 2020, reported the strongest housing prices in the United States since 1996. In one year, real estate prices rose 7.8 percent, which is the fastest climb in over a decade.
This news is music to a seller's ears.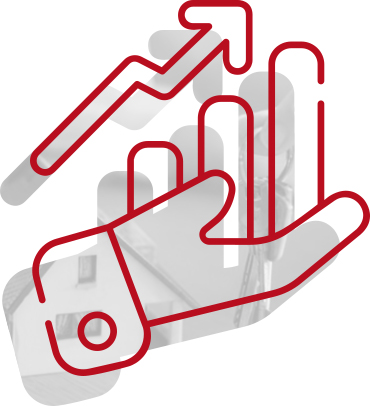 When considering placing your homes among the listings, it can be a little nerve-wracking trying to estimate how much you'll be able to get for your home. Can you expect the asking price?
Will you be forced to accept under asking price? Or is it possible to exceed the over asking price? Well, it's currently a sellers market, meaning you can expect to make at least asking price, if not more.
For those who have been cooped up in a small apartment throughout the stay-at-home mandates during the pandemic, they're feeling a major need to upgrade.
Plenty of buyers are jumping at the opportunity to land a bigger home so they can enjoy more space, particularly if they are planning on continuing working from home.
Thousands of companies have decided to extend the opportunity to allow their employees to work from home, even after we've made it through this endeavour. So if you have such a home to sell, now is the time to seize these opportunities.
So, to sum up: if you're still wondering if now is the right time to sell your house, the answer is a strong and resounding YES! The combination of low-interest rates and easy access to photos and virtual tours makes the market very appealing to buyers.
When the real estate market is appealing to buyers, the sellers have the advantage, particularly when many people are hesitant to sell during a pandemic. With a flood of buyers and the high demand that comes with them, those selling their homes can set high prices and expect to receive prime offers.
To be sure, every person's situation is different, so do what feels right for you.
If you feel you're ready to take on the real estate market and it seems like the right time in your life to be making this major decision, then stop hesitating and just go for it!